I am the editor of Christianity Today, and author of a few books.  I am an Anglican by denomination but mostly a "mere Christian" in the C.S. Lewis sense.  I've been married to one Barbara for 3-plus decades, and am the father of the three grown children.
My educational pedigree includes the University of California at Santa Cruz (Go Banana Slugs!) and Fuller Theological Seminary. I've also done stints editing Leadership journal and Christian History, as well as corporate consulting (editorial and strategic).
Most of my time I dedicate to either editing (CT), writing (books, columns, and articles), or speaking about the extraordinary grace that can be found "in, with, and under" every dimension of life, manifested most clearly in the life death, and resurrection of Jesus Christ.
In my free time, I enjoy brewing craft beers and playing golf and fly fishing.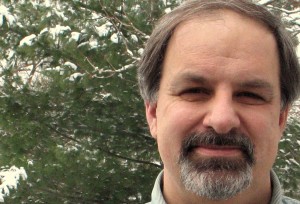 I assume you are reading this because you are curious about my writing or speaking.
If you are wondering what my Soulwork column is about, start here.
If you're interested in one of my books, begin here.
If you need to reach me for writing or speaking opportunities, or for media interviews, please send me an Email.
You can follow my infrequent posts on Facebook, or on Twitter at @markgalli