I am the editor in chief of Christianity Today, and author of a few books.  I am Anglican by denomination, and I find myself alternatively inspired by Lutheran, Reformed, Orthodox, and Catholic writers. Perhaps you can make sense of all that.  I don't know if I can, but there you have it.
This blog is static, but you can find most of my writing at christianitytoday.com and entering my name in the search engine.
I write a weekly newsletter called The Galli Report, in which I link to and comment on articles I find interesting.
(I pretty much have opted out of Facebook and Twitter, so don't bother to look for me there.)
For those who don't know me, my main interest is spiritual theology, the intersection of theology and spirituality. But as editor in chief of Christianity Today, I naturally think and write about our common life in the church and in the world.
If you don't already, you should subscribe to Christianity Today, which offers splendid news, commentary, and reviews from a classic evangelical perspective.  I'm not saying this because I am an editor there; instead I became an editor there because of the high quality of the journalism practiced there for years.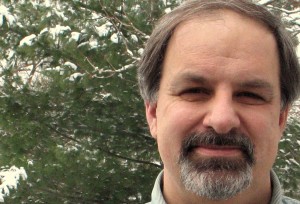 If you are wondering what The Elusive Presence column is about, start here.
If you're interested in one of my books, begin here.
If you need to reach me for writing or speaking opportunities, or for media interviews, please send me an Email.