For the last 20 years, I've been managing editor and then editor in chief of Christianity Today.  In semi-retirement, I still compile a weekly newsletter, The Galli Report, but I will give the bulk of my writing energy to doing public theology.  By that phrase, I mean to take the insights of Christian theology and the great tradition of the church and show how they can help us all think and act more wisely in the public square. 
I am Anglican by denomination, and I find myself alternatively inspired by Lutheran, Reformed, Orthodox, and Catholic writers and theologians.  I believe that all these traditions have insights that help us in these challenging times. 
You can follow me on Twitter: Search for 'markgalli'.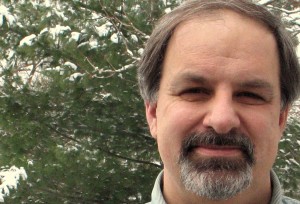 If you need to reach me for writing or speaking opportunities, or for media interviews, please send an email to mark dot galli at gmail dot com.
Bio
I was born and raised in California, received my B.A. in history from the University of California at Santa Cruz, an M.Div. from Fuller Theological Seminary, and did some doctoral work in Puritan history at U.C. Davis. I served as a Presbyterian pastor for 10 years, four in Mexico City and 6 in Sacramento, before becoming a journalist. I spent 30 years as an editor with the Christianity Today ministry, including Leadership Journal and Christian History.
I've published articles in a variety of magazines, from devotional pieces ( like The Upper Room) to commentary on current events (New York Times) to more theological musings (Books & Culture).
I've written or co-written 9 books (as of January 2020), from biographies (Francis of Assisi and His World and Karl Barth: An Introductory Biography for Evangelicals), to books on spiritual theology (like Jesus Mean and Wild and Beautiful Orthodoxy) and liturgy (Beyond Bells & Smells: The Wonder and Power of Christian Liturgy). If you're interested in one of my books, begin here.
Contact Info
Twitter: markgalli
Email: markdotgalliatgmaildotcom